Panchtatva 2019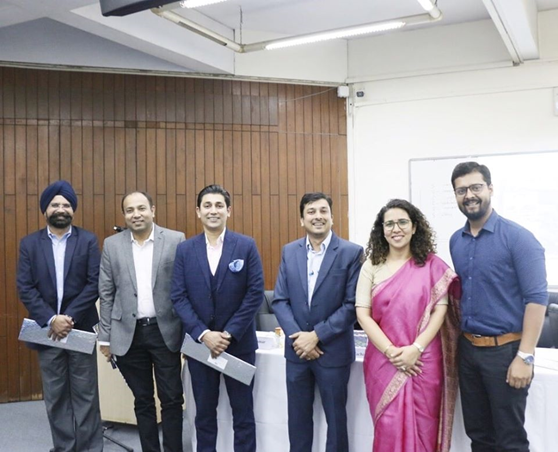 FORE Alumni Network hosted the flagship Annual Alumni Interaction Event - Panchtatva on November 27, 2019. Six of our esteemed alumni joined as the panellists to share their valuable insights on the topic "Emerging opportunities in various domains of Management".
The interaction contemplated on multiple topics such as Go-to-market strategy, changing trends in sales, consumerization of IT and digital transformations, future of work and changing competencies and so on. The session served as an ideal platform for the students to seek career advice from these industry experts as they discussed the bundle of opportunities that are available in Marketing, Finance, IT, HR, International Business, Strategy and Operations for our aspiring managers. The panel was unanimous in its belief that a manager needs to adapt according to changing trends and to constantly work on oneself to add value and attain success in their career.
The session concluded with students having a clearer perspective on their career paths. We would like to thank our panellists for joining us and facilitating towards Panchtatva's success.
Mr. Sukhvinder Ahuja (Director-CRM & ERP, Microsoft) from IT domain.
Mr. Sanjeev Kumar (Head Of Sales-India & South Asia, Swarovski) from Marketing domain.
Mr. Gaurav Srivastava (Global Head Digital content, Mahindra Comviva) from IB domain.
Mr. Sachin Jain (Co-Founder, Moneygain Consultants) from Finance domain.
Ms. Shaaista Bhat (Director, Management Consulting, PwC India) from HR domain.
Mr. Dhruv Bansal (Senior Manager-Online Business & Strategy, Lenskart) from Strategy and Operations domain.