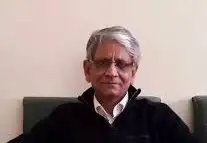 Prof. Neeraj Kumar, Chair, Organizational Behaviour and Human Resource shares how industry inputs for courses, training, and research benefit students
Organizational Behaviour (OB) and Human Resource (HR) are of vital significance to all organizations. With the growing influence of technology, there have been questions about the role of HR professionals in industry. With the right training, I believe, there can be a strong level of preparedness among future HR professionals to incorporate these digital advancements in their functioning. At FORE School of Management, we try to bring about that preparedness by evolving our curriculum with industry inputs, Management Development Programs (MDPs), and focus on research.
Building industry connect through MDPs
We have a strong faculty team that includes PhDs from premier institutions in India and abroad and also those with long industry experience. The OB and HR area organizes a number of MDPs for public and private sector organizations. That, among others, is one of the ways we build a strong connection with the industry, and get valuable inputs from the practitioners in order to revise our curriculum. The area also directly involves experts from Industry for regular changes in the curriculum.
MDPs are spread over two, three, or five days, on topics that are of interest to the industry today. Emotional Intelligence, HR Analytics and Automation, Sustainable HR, Emotional Intelligence and Leadership are a few areas where we have been able to fulfil the demand from the industry. These programs help us understand the challenges faced by industry. Another interesting aspect is that they are organized for middle-level managers, who will be future decision-makers. Their impression about Gen Y is not so heartening. We bring those inputs to the classroom, so that our students can be aware of what is expected of them as professionals.
Courses for industry-ready and future-proof professionals
With technology, there will be dramatic changes in industry. We are already seeing the changes, where professionals are expected to work with virtual teams. We try to prepare our students for these challenges by offering contemporary courses every year - courses on Business HR and HR Analytics have been recently introduced. Last year, on inputs from the industry we floated a few new electives like HR issues in Mergers and Acquisitions, Managing People Globally, International Compensation Management etc and these were heavily subscribed. The aim is to keep our curriculum current and in tune with industry demands
There is a course on 'Personal Growth Lab' which, as the name suggests, emphasizes introspection, reflection and guided development. Similarly, a skill based elective called 'Negotiations' is floated by the area but is open to students from all areas. The effort, therefore, is not only to equip OBHR students with the state of the art in HRM but also facilitate personal growth and skill development of students from all other areas.
The OBHR area along with Communications area has designed a half credit course on 'Managerial Skills for Effectiveness" which aims to equip students with competencies that make them industry ready. We in the area prefer use of case method and select only recent, relevant and cases rich in instructional value. Most of the cases are sourced either from Ivey or from Harvard.
Research driving things forward
The Centre for Psychomentric Testing and Research (CPTR) is one of the Centres of Excellence in FORE and is driven by Prof Sanghamitra Buddhpriya and Prof Prachi Bhatt from the OB & HR area. CPTR is focused on a wide range of activities such as teaching, training and consulting in the areas of psychometric test development, assessment, and application. It conducts research for the development of psychometric tests, revision and validation of psychometric tests.
We have excellent facilities and support for research. We get research benefits like rewards for a certain category of publication and some seed money project. Encouraged by that, we go on exploring our interests. The faculty members in the area are all highly published and, their research have been published in national and international journals of repute. More pertinent, inputs from these research form an important part of course delivery, where relevant.