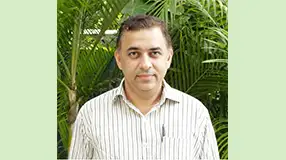 Demonetization has brought windfalls for certain industry sectors like E Commerce, Banking & Financial Services and Technology Consulting. These sectors have received a shot in the arm because of demonetization and hence are expected to grow and intensify recruitments from B Schools.
The year did not start on a positive note for the E Commerce companies that planned to recruit from MBA campuses. Last year there were instances of E Commerce companies who recruited MBA graduates from campuses but subsequently deferred joining dates. Flipkart deferred joining dates for IIM Ahmedabad graduates to December. Such things were not restricted to IIM Ahmedabad alone. Other campuses also saw something similar happening. FORE School of Management, New Delhi saw Nearbuy deferring the joining dates for MBA graduates from June to October. Given the fiasco of last year, this year, not only B Schools but even the Engineering Colleges were reluctant to give preferred dates to E Commerce companies. The preferred dates were being given to traditional and more stable companies. But with demonetization coming in, the dynamics of placements seem to be changing. Demonetization is a boon for companies like Paytm, MobiKwik, FreeCharge, IndiaMART, ShopClues, Amazon, Flipkart, Snapdeal etc. The current short supply of cash is expected to translate into a trend that will see more and more of digital channels being used for payments and a sharp rise in E Commerce transactions. In coming months, some of the E Commerce companies will see growth that would have normally taken years. Likes of Paytm are already seeing an exponential growth. Business growth obviously translates into more recruitment from B School campuses. Early signs of E Commerce companies jump starting their B School engagements are visible. FORE School of Management was giving preferred dates only to traditional companies like HUL, Asian Paints, Reckitt Benckiser etc., but now has started giving preferred dates to E Commerce companies as well.
Further, Banking and Financial Services is another sector where the recruitment numbers are expected to increase. Banks are struggling to cope with work. The client base is increasing. Not only is the client base increasing, the quantum of money in bank deposits is also increasing. Interest rates are expected to go down. With the interest rates going down, loans are expected to go up. The number of high net worth customers are also expected to go up. Additionally, many banks are coming up with innovative digital payment solutions like SBI Buddy etc. All this would again translate into additional growth for banks and hence more recruitment from B Schools. Banks which have already recruited from B Schools are evincing interest to come for second round.
If E Commerce and Banks do well, the vendors providing technology and consultancy services to these industry sectors are also expected to grow. Consulting companies have been traditionally coming to B Schools for picking up B School graduates who can service International clients. This year will see consulting companies like E & Y, Deloitte, PwC etc. pick up a lot more B School graduates for servicing Indian clients. Demonetization is leading to more online transactions and digital money. This in turn means more avenues for cybercrime. Technology consulting companies expect their customers to invest more into fraud detection and hence this will be another collateral area of potential recruitment.
There are some sectors like Real Estate which are not expected to do well on account of demonetization, but then these are the sectors which were anyway marginal recruiters at B Schools. So these sectors not doing well will not adversely impact recruitments at B schools.
From a student perspective, the job offers on the campus are expected to be a lot of more transparent. Some companies used to promise cash bonuses, something which demonetization will thankfully eradicate. With more transparency in packages, students will be able to evaluate packages much more objectively.
To summarize, demonetization is good for B School placements. While the traditional brick and mortar sectors will not get impacted negatively, sectors like E Commerce, Banking & Financial Services, Technology Consulting will recruit from B Schools so as to reap the benefits of demonetization and thus meet the expectations of a Digital India.