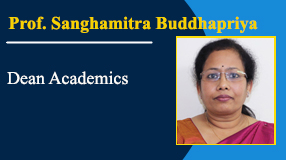 The number of applicants for the Common Admission Test (CAT) has increased this year, after a steady fall for the past two years -there were 2,14,068 applicants this year.If one looks at the profiles of the CAT aspirants this year, it reveals an interesting trend. While candidates from the engineering discipline continue to dominate (about 67 per cent of the applicants), their percentage has declined to some extent, paving the way for more candidates from agriculture and architecture backgrounds. However, the number of candidates appearing from the Humanities has dropped from 3,780 last year to 3,404 this year.
About 17,000 applicants have two to three years' working experience. This reflects a trend that more working professionals are gradually seeking management degrees for career growth and development.It is needless to say that there is a need for a wider talent pool across disciplines and industry requires the best minds. Today, there is an increasing dependence on innovation and arequirement for managers with a diverse knowledge-base. In this respect, there is concern that the predominance of aspirants from an engineering background would come in the way of diversifying the talent pool. Therefore, premier B-schools are now planning to bring about some changes in the CAT to ensure a broad-based representation.It is also being felt gradually that the CAT score is not the only indicator of managerial potential. There are many other significant aspects of managerial aptitude that are not adequately captured by CAT.
In many cases, candidates with a low CAT score have shown exceptional managerial potential during personal interviews. There is also a poor connection between the CAT score and academic performance of a student in the PGDM programme. The recruiters hardly look at the CAT score while recruiting for their organisations. Althougha good CAT score ensures entry into top-line business schools and IIMs, it does not necessarily measure the academic worth of students. Top-line B Schools often give weightage to other skill-sets, like analytical reasoning, decision-making skills, problem-solving attitude, creativity, communications and other positive attributes.
At FORE, we take into consideration some abilities which are essentially not captured in a CAT kind of an examination. Aspects such as leadership abilities, communication skills, creativity and responsiveness to the environment are taken into account in our selection process. As a result, candidates who are strong in these abilities have a better chance to get selected. Our attempt is to make our selection process more comprehensive and balanced rather than giving too much of weightage to any particular criterion like the CAT.The weightage given to the CAT score is only 40%, while rest of the 60% weightage is distributed between academic performance, work experience,communication skills andother personal attributes.
We strongly believe that a lot of non-engineering background students do have immense potential for management positions.
FORE has a fairly objective and robust admission policy, which is being followed for the past couple of years to ensure that a fair opportunity is provided to potentialcandidates to prove their merit.The admission policy of FORE encourages diversity to a great extent. Our present batch is highly diverse in terms of place of residence, gender, academic background and work experience. We take students from different regions of the country and from various streams. Last year, we received applications from 26 states of India and the batch we finally selected had 29 percent female representation,which is much higher than some of the IIMs. We have students from the science and humanitiesbackgrounds, from medical sciences, and also from the armed forces background. This makes FORE different from other B-Schools in terms of seeking talent in a more scientific manner and ensuring that candidates with right aptitudes are selected and groomed as future managers.