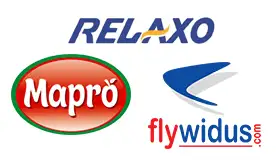 ''The learning from Sales profile is valued throughout your career,' says Arjunveer Singh, who interned with Relaxo Footwears as a Sales Intern. The PGDM, Batch 2018-20 student of FORE School of Management, New Delhi was one of the several students who interned in Sales roles. From a startup like Flywidus to a traditional FMCG firm like Mapro Foods Pvt Ltd., the companies offered students insights on the challenging and rewarding world of Sales. If there is a true test of mettle that helps students emerge stronger on the other side and transform into industry-ready professionals, this was it. Here are their stories.
Making a move on their careers
Students of the batch who opted for these exciting profiles for internship are keen on a career in Sales and Marketing. They feel getting first-hand experience in the Sales domain is their way to understand the ropes of the field, which can open new doors for them across sectors and industries. Arjunveer Singh shares, 'The internship with Relaxo Footwears offered me the opportunity to experience the world of FMCG from the Sales perspective. I chose this internship because my inclination is towards the Marketing profile and, I think, it lays the perfect foundation for a career in the field.'
Versatile learning experiences
Ankit Mittal, who interned with Flywidus, agrees that in order to build a successful career in Marketing, one has to understand Sales. With his eyes set on becoming a successful Marketing Manager, he dived deep into his internship and came back with valuable lessons that will hold him in good stead in the long run. He shares, 'The most important learning from this internship would be the understanding of the ground reality on how to sell a product. I can also get valuable insights into the consumer psyche, which would act as the base for my career in Marketing.'
Going after their dreams with gusto
For Hemil Mendapara, the internship with Mapro Foods Pvt. Ltd. was like living a childhood dream. He remembers the time when, as a kid, he would devour the company products. So, when the company came to the campus for internship placements, he applied with a sense of nostalgia mixed with pride and expectation. He says, 'My dream now is to work in the FMCG sector in the Sales domain. I will get to apply my classroom learning in the corporate world. Rubbing shoulders with experts in the field is going to be a huge advantage for my career.' He shares the thoughts of his batch-mates on the value of a Sales internship.