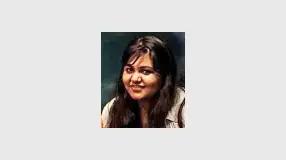 Profile : Ritu Kalra, fresher with an Economics background shares takeaways from her internship experience with Asian Paints.
I had completed my B.A. (H) Economics from Delhi University. Before taking up corporate roles, I felt it was necessary for me to learn the basics of business and management. I decided to do PGDM so that I am better prepared to face the challenges in the corporate world with the management skills that I would learn.
My SIP was with Asian Paints, the market leader in paints and perhaps the best known brand in its segment. I joined as an Executive Trainee- Sales & Marketing. I am a fresher and I started the internship with a 'I want to learn everything' attitude. I was looking to learn as much as possible while trying to relate all the marketing theory I had learnt at FORE with the real world.
The mixture of anxiousness, nervousness and excitement at the beginning was amplified right from the beginning. I left Delhi to start the SIP with Asian Paints in Bangalore but found out that my location had to be changed at the very last minute to Chennai. Plus, the Unit Head I was supposed to deal with quit Asian Paints the same day and there was a fire in the hotel I was supposed to stay in at Bangalore. As much as possible, I did not let these incidents bother me. Besides, the wonderful team at the company and my RM guide made the entire two-month journey a wonderful experience.
Implementing and using many of the Marketing concepts that I learnt in class proved to be perhaps the most exciting part of the SIP. Concepts like the basics of how to design a questionnaire for Survey, what all factors should be considered while doing research work, how to choose a sample, what is segmentation, need-gap analysis framework, basics of statistics and MS Excel, were all successfully used.
The two-month journey taught me a lot beyond what was my initial objective. I also learnt the difference between "Business Relationship" and "Business of Relationship", which is the basic knowledge one should have while working in an organization especially in the Services sector or in a services function like Marketing. This experience also helped me become more independent and confident, more decisive and gave me the ability to develop better planning and execution skills.