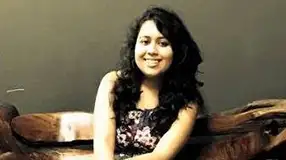 What to expect at FORE- Summarising the unsummarisable
Aanchal Malik, PGDM Class of 2016-18
Hello to all the new FORE admits. You have taken your first step towards what will definitely be an exhilarating two years! I decided to pen some thoughts, which will hopefully provide you with a glimpse of what will make this time exhilarating. So here goes…
First Trimester:
The beginning of your FORE journey can easily be rated as the most exciting period. This is the time when you will be surprised that so many new things can happen in such a short period of three months! Whether you have work experience or you are a fresher, expect to feel some pressure in the first trimester. There will be new subjects. Many will experience a classroom setting after a long gap. There will be plenty of new people you will need to get acquainted with. As daunting as it sounds, trust me: it can all be fun. Try to enjoy all this to the fullest, because time will pass way too quickly, so make the most of it.
Group Projects:
Group Projects and Group Work are an integral part of any MBA program. Most of your submissions will be done with your study group, which will be assigned by the luck of the draw. If you are lucky, you will have like-minded and hardworking people in your group of 4-5. This is important because you will be working with this same set of people for the entire 1st year. At the same time, if some of your groupmates aren't entirely agreeable people, that too is a good thing for you. Group work is a precursor to real-life situations that you will face in the corporate world. There, you won't always be able to choose your colleagues and will have to find a way to work with all sorts of people. Consider this your initiation.
Student Committees:
I do not want to give the impression that the program is all about studies. The Student Committee activities provide another learning and growth perspective that classroom teaching does not. Through the activities, you gain hands-on experience in team management, coordination and working with an external network. At FORE, we have quite a number of Student Committees and Special Interest Groups – and all of the activities, from placements to inviting guest lecturers from the corporate world, are students driven. To make it a little interesting, there are only limited open slots. So, get ready to battle it out for spot in a committee/group of your preference.
International Immersion Program:
The International Immersion Program is always said to be the USP of FORE. This entails a week in Singapore to study in the Nanyang Technological University and have fun beyond your wildest dreams! Imagine a week in Singapore with 240 of your friends – how difficult would that be to organize on your own? Here, FORE sets up everything for you. If that isn't enough for some, a trimester at the ESC Renne University in France as a foreign exchange student is also an option.
Extra-curricular activities:
Soon after the first trimester, as you get used to the routine on campus, you have a chance to participate in a variety of activities unrelated to your curriculum or career. These activities offer you a chance to continue to indulge in passions that you always had or even indulge in passions that you always wanted to but never could. Sports, Art, Dramatics, Social Service…. find your calling at FORE.
Hostel Life
Since the FORE PGDM is not a residential programme, locating and selecting an accommodation near the college is an added task.
FORE has coordinated with M/S Rajhan's Hostels located in Katwaria Sarai near the campus for students who want hostel accommodation. The rooms are well kept and air conditioned. The food is acceptable but Delhi being Delhi, we have amazing food outlets nearby, offering delicious and affordable meals. Facebook and WhatsApp groups of FORE converts are the best places to look for a roomie in case you want to opt for a PG or a flat. Delhi'ites, opt for the hostel/PG only if you want to, considering the cost and commuting factors.
Whenever you feel bogged down by the course load or the feeling that there is always too much to do and too little time, remember that at the end of these two years a new and confident "you" will emerge, ready to take on the world. All the best with that journey!