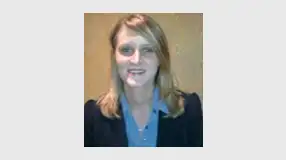 The decision to study abroad can be a life-altering experience. It is one that Cécile actively decided to embrace. After making the decision to travel and study abroad, she chose the FORE School of Management Program. "I am from a little city in the Alps called Annecy, and I chose FORE because I really wanted to discover India, meet its people and learn about a new culture. It was also the perfect opportunity to see how people study and work abroad."
The Foundation for Organizational Research and Education (FORE) School of Management, is an internationally recognized business school located in New Delhi, India. FORE's International Exchange Program enables students like Cécile to study abroad and learn from a top-rated faculty with expertise in all facets of business.
Once at FORE, the experience proved to be challenging for Cécile but ultimately a rewarding one. "My academic experience at FORE was excellent. It was hard in the beginning because I was not used to the language, so it wasn't always easy to follow in class. I made progress, however, and learned many new things. At times to achieve that extra thing, all want need is a bit of patience."
FORE is founded on the principles of achieving and sustaining leadership in management education, research, consultancy and development. It is the drive that FORE offers an educational experience that is like no other. For Cécile, it was a life-changing event. "Being in India was a wonderful experience. The students and teachers were very welcoming. I wish time hadn't flown by so quickly. India is awesome!"
FORE School of Management, New Delhi offers a world-class education at an affordable cost. International students will find a welcoming staff and students who are ready to share their experiences with them. It is this type of atmosphere that international students can expect to find while also receiving an education that will pave the way for their future.