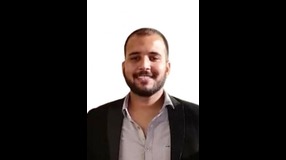 Q1. Describe your journey at FORE, from what made you choose this institution to your achievements to your career journey leading to the current role.
Two years at FORE have been nothing but a lifetime of great memories and experiences. FORE had always been one of my top choices, while preparing for entrance, because of the great professors, the diverse pool of students, and the legacy of producing the finest future managers. FORE is located in one of the most desirable areas of Delhi. The fact that other excellent MBA programs surround the institute adds to its allure. The institute's proximity to some excellent restaurants and cafeterias is a godsend on days when the workload appears insurmountable. Moreover, the vast and splendid alumni network makes it hard to miss the opportunities that FORE provides to its students.
The experience I and my other batchmates had will undeniably be different from all the previous and upcoming batches of FORE as we were the COVID BATCH.
Having to do my MBA from home made it almost impossible to get the feel of MBA life that my seniors boasted about. However, the faculty and seniors never let us feel short of the experiences and opportunities that the program brought. Even online, I was able to have a set of eccentric people. Our batch did not get to experience exciting opportunities such as IIP and student exchange, but our journey did encompass many unforgettable moments such as committee selections, organizing events, and presidential elections. In the few months that we did get to visit the campus, we were able to form lifelong bonds.
For me, an MBA was never just about gaining theoretical knowledge but also implementing those practices. During the two years, I had a goal to explore every opportunity that led me to my ultimate goal of holistic development and great career opportunities. No matter what obstacle came my way, I tried to make the most of these 2 years. Starting from building my networks and also some close bonds with my seniors that I am blessed to have as they still keep on motivating me with their experiences. Also, taking part in different inter and intra-competitions and winning them also helped me clear my thoughts and gave me much-needed validation that I chose the right path, and inspired me to go further.
Also, being a fresher, it was important for me to gain industry exposure. Hence, I also got into a number of live projects and internships that helped me enhance and garner relevant skills. I worked with the executive education department at FORE that works in designing, developing, and conducting management development programs for working professionals in India. After a year, I was chosen as a coordinator of the executive education committee and led a team of 6 members.
Lastly, these experiences taught me how to make the best out of tough times, form great bonds with people, and prepared me for my career. I have always been inclined toward sales and marketing. I am now brimming with confidence and can't wait for her career to take off from the platform FORE School of Management, New Delhi has created for me. FORE has made me experience some of the most challenging days. What was more difficult was saying goodbye to the campus and all my friends.
Q2. What message or success mantra would you like to pass on to your juniors?
B-school is a different place, as it will groom you holistically, you will accomplish your goals, and learn from your failures. It will help you make worthy connections and friends for a lifetime. Competition, here, starts from the first day itself. You will find yourself lost on some days and at your best on others. There'll be times when you'll be slogging with assignments, projects, and studies, and then there'll be times when you'll be celebrating, spending time with friends, and having fun but FORE will be with you at every step of the way.
The only thing I did, that worked out really well for me was not being afraid to put myself out there. I grabbed whatever opportunity this experience threw at me and found myself becoming a better individual in all walks of life. The right attitude and motivation will take you places. This has been my mantra and one of the most important things MBA taught me.
Make the best out of it as you will never get these 2 years back in your life.
Cheers!