Teaching Geopolitics in Management Curriculum
Dates: September 8-9, 2022
Programme Director: Prof. Faisal Ahmed
Mode: Offline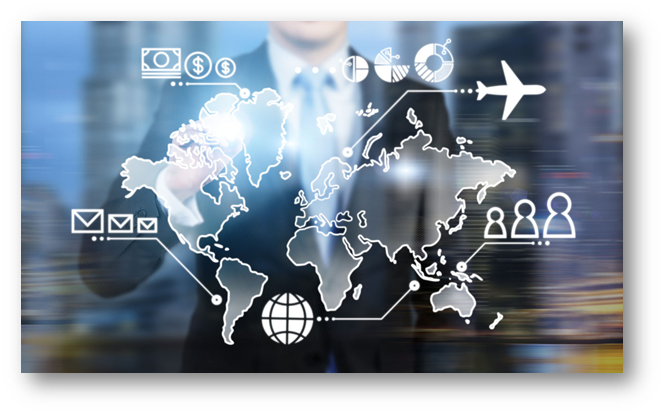 Introduction
Many business schools across the world have now started teaching a course on Geopolitics. The purpose is to help the future managers understand the nuances of doing business in a complex global environment. FORE School of Management too has led this effort of teaching Geopolitics to management students since 2012 – almost 10 years now. Today, the business environment is facing uncertainty and disruptions due to the impact of pandemic as well as geopolitical volatility across the globe – whether it is due to the Russia-Ukraine war or the U.S.-China rivalry. It is thus imperative that businesses – whether big or small – need to identify and assess geopolitical risks for formulating improved business models and strategy. Such an understanding will also help future managers in better decision-making, developing a geopolitically correct business model, and in helping enhance national participation in global value chains. With this intent, FORE School of Management is organising a Faculty Development Program (FDP) to enhance knowledge sharing and contribute to innovative and industry-oriented curriculum development for management students. This program would help the faculty members in analyzing geopolitical issues and risks and to help prepare their students to be solution-centric in the wake of a geopolitically uncertain business environment.
Objectives
a) Enhancing preparedness of faculty members in understanding the significance of geopolitics for managerial decision-making in identifying geopolitical risks affecting or likely to affect their business interests.
b) Helping professionals and business persons make informed business decisions in a geopolitically volatile business environment.
Contents
Inaugural Session: Globalisation, Geopolitics and Managerial decision-making
India's Geopolitical Gravity in the Indo-Pacific
China and the world order: Key Issues affecting Business
Russia's geopolitical role and the new world order
The United States and its global role: Evolving Geopolitics and Prospects for MNCs
Geopolitics in the Middle East and Africa: Power Balance, and managerial implications
Geopolitics, Finance, and the Global Stock Markets
The Arctic Geopolitics, geopolitics of Climate Change and role of MNCs
Exercise: Developing a new course on Geopolitics for Management students
Valedictory Session
Key take Away
New course development
Informed decision-making by incorporating geopolitical elements
Networking with those who are now thinking about geopolitics as a phenomena affecting businesses
Certificate of Participation in hardcopy
Program Dates and Timing
Dates : September 8-9, 2022 (Thrus, Fri)
Timing : 01:30 PM-03:30 PM 03:45 PM-05:45 PM (Offline Mode) on each day
Program Duration : 12 hours (spread over 2 days)
Certificate
After completion of the faculty development program a certificate will be provided to participants.
Pedagogy
Interactive mode based on lecture, cases and discussion
Who Should Attend
Academicians, Researchers
Managers at various decision making levels
Management Students & Research Scholars
Professional Fee of the Program
| Particulars | Fee for Offline |
| --- | --- |
| Faculty Members | INR 4012 |
| Student/Research Scholars | INR 2832 |
| Corporate Executives | INR 6372 |
GST @18% included in fee amount, as applicable
Program Director
Prof. Faisal Ahmed is Professor of International Business at FORE School of Management, New Delhi. He has earlier held the positions of Area Chair, International Business and Program Director of International Business Program. His research and consulting areas include the global value chains, IndoPacific/China trade and geopolitics, WTO issues, SDGs, and climate change. He held the position of Consultant to the United Nations Economic and Social Commission for Western Asia (UNESCWA) and other organisations, and has led project supported by the Ministry of Commerce and Industry, Govt. of India. Earlier, he also worked as Associate Director with a leading think-tank and worked on free trade agreements, and economic integration. He also holds an Executive Certification in Geopolitical Analysis from Geneva. His research papers have been published in national and international refereed journals indexed in ABDC, ABS, Scopus and Clarivate. He is author of the textbook Business Environment: Indian and Global Perspective published by Prentice-Hall (PHI) publications. He has edited two books titled: India's Foreign Policy: West Asia and North Africa; and, India-ASEAN Engagements: Economic and Social Dimensions. He has also published three research-based Monographs titled: Grassroots outreach of foreign trade policy: Evidence from Indian states; India's experience on preferential trade agreements (PTAs); and, EEZ and UNCLOS: Geopolitics of delimitations. Dr. Ahmed's latest book titled 'The Belt and Road Initiative: Geopolitical and Geoeconomic Aspects' has been published by Routledge, UK and New York, c. 2022. He has visited several countries for academic work and is invited as speaker and panelist by leading universities, think tanks, Embassies, and inter-governmental organisations in India and abroad. Moreover, Dr. Ahmed's articles have appeared in leading national and international newspapers like The Financial Express, Bangkok Post, Business Standard, South China Morning Post, The Santiago Times, The Hindu Business Line, The Economic Times, The Korea Times, and The Straits Times. Also, Dr. Ahmed is invited as an expert panelist in national and international media like including Rajya Sabha TV, Vietnam TV, and the BBC.
About Fore School of Management
FORE School of Management, New Delhi is a leading business school in India. The institute offers the following programs: PGDM, PGDM (IB), PGDM (Financial Management), PGDM (Big Data Analytics), PGDM (Executive), and Fellow Program in Management (FPM).
The programs are approved by the All India Council for Technical Education. The PGDM and PGDM (IB) programs at FORE are accredited by the National Board of Accreditation (NBA) and are equivalent to MBA as granted by the Association of Indian Universities (AIU).
FORE School of Management has also been granted SAQS Accreditation for a period of five years with effect from December 2017. FORE School of Management has institutional memberships of India Habitat Centre, New Delhi; Asian Regional Training and Development Organization (ARTDO) International, Philippines; Association of Indian Management Schools (AIMS), Hyderabad; National HRD Network (Delhi Chapter); Associated Chambers of Commerce and Industry of India (ASSOCHAM), New Delhi; BRICS Chamber of Commerce & Industry, New Delhi; National Science Library: National Institute of Science Communication and Information Resources (NISCAIR), New Delhi; American Center Library, New Delhi; The Case Centre, England; and, the United Nations Global Compact Network India, among others.
FORE School of Management also has academic partnerships with leading institutions including the following: Rennes School of Business, France; ESCE International Business School, Paris, France; Vietnam National University, HCM; University of Law and Economics, Vietnam; Kathmandu University School of Management, Kathmandu, Nepal; the University of California, Riverside (IEP), USA; University of Economics, Ho Chi Minh City, Vietnam; Nanyang Business School, Nanyang Technological University, Singapore; School of Business and Economics, Linnaeus University, Sweden; European Institute for Asian Studies, Luxemburg; and, Risk Management Institute, National University of Singapore
How to Apply
For Registration - Click Here
Executive Education Office
FORE School of Management
"Adhitam Kendra" B-18, Qutub Institutional Area,
New Delhi 110016
Mobile: +91 9166085159/ +91 9810875278/ +91 7976445970
Email: exed@fsm.ac.in
Landline No.: +91-11-26856301
Website: www.fsm.ac.in