Written Business Communication
Dates: August 24-25, 2023
Programme Director:Prof. Anita Tripathy Lal
Mode: Online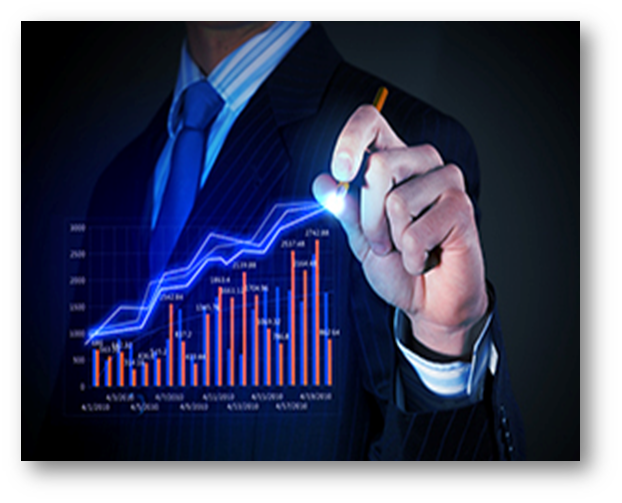 Programme Introduction
To succeed in business today one needs to have the ability to communicate with people both inside and outside the organization. One's success or failure depends to a large degree on how effectively one communicates. In fact, besides oral communication and written communication of an executive is indeed a great tool to achieve both personal and professional goals. In today's globalized era, having written communication skills is the key to communicate effectively with the management and also to connect with cross-cultural clients. Considering the importance of written communication in the business world today, the training program has been designed.
Programme Objectives
To enhance the written communication skills
To analyse and write clear, concise, audience centric business messages.
To improve upon internal and external written communication.
To learn to write business proposal & reports
Programme Contents
Principles of Written Communication
Business Letters
Email Etiquette
Techniques of Writing Business Messages (Deductive & Inductive Approach)
Intra Organizational Written Communication
External Written Communication
Business Proposals
Business Reports
Programme Methodology
The methodology would be case based discussions and written exercises; submission of written business letters & reports followed by detailed feedback. Written communication would be designed around real life business situations.
Who May Attend
The workshop would be useful for Business professionals, Consultants, Management Educationists, and Researchers who are interested to understand and learn the technicalities of Written Business communication and be able to incorporate it in their professional career and also train people at their respective workplace.
Programme Dates and Timing
Dates : August 24 -25 , 2023 (Thu, Fri)
Timing : 10:00 AM-01:00 PM, 2:00 PM - 5:00 PM
Program Duration : 6 hours (on each day)
Professional Fee of the Program
| Particulars | Fee for Online (Rs.) |
| --- | --- |
| Faculty Members | 3540 |
| Students/Research Scholars | 1180 |
| Corporate Executives | 4720 |
GST @18% included in fee amount, as applicable
Programme Director
Prof. Anita Tripathy Lal: is a Professor at FORE School of Management, New Delhi. Her expertise lies in the areas of Business Communication, Leadership, Entrepreneurship, Personality Development and Universal Human Values. She is a PhD from IIT Kanpur and has over 27 years of work experience in the areas of teaching, training, research and consultancy. She also has the experience of teaching as visiting faculty at IIT Delhi, IIT Kanpur, IIFT Delhi, IMT Ghaziabad, IIM Ranchi, IIM Rohtak and IIM Udaipur. She has been a part-time consultant for two years to NTPC's World Bank funded projects on Environmental Impact Assessment.
Connecting with the corporate is her forte. She has also conducted number of Management Development Programs and workshops in the areas of her expertise Business Communication and Entrepreneurship for corporate professionals from Private & Public Sectors, MNCs & NGOs along with numerous officials from State Trading Corporation, Indian Statistical Service, Indian Forest Service and Indian Administrative Service. Her MDPs and workshops are in the areas of 'Overcoming stage fear for Public Speaking; Effective Communication Through Theatre Techniques; Interpersonal Relationship, Communication & Presentation Skills, Written Communication, Assertiveness, Positive Attitude, Level Five Leadership, Intrapreneurial Mindset for Leadership Roles, Entrepreneurial Mindset and Competencies, Opportunity Evaluation and Business Model & Plan'. She has keen interest in personality development and research related activities.
In 2011-12, she received the prestigious "Certification with Honors" on "Mentor Development Program for Entrepreneurs" from London Business School organized by National Entrepreneurship Network. Being a certified Mentor she has been successfully mentoring entrepreneurs. She has mentored over two hundred Entrepreneurs. Her passion though, remains "Student Start-ups". Prof. Lal is a "Start-up Advisor" to NEN Wadhwani Programs and has been on the 'Mentoring Board' of IIT Kanpur Entrepreneurship Cell, Amity University, been felicitated for Mentoring the TiE Young Entrepreneurs (2014-15). In April, 2022 she has been felicitated with the "Woman of Wonder Award" for mentoring Women Entrepreneurs of WEE Foundation@ FIIT, IIT Delhi since its inception in 2016.
Besides teaching the MBA students at FORE, she has taken up various key Administrative responsibilities such as - Program Director ABN Amro Executive Education, Chair Library, Chair Placements, Area Chair Communications and since 2010, she has been heading the Centre for Entrepreneurship Development at FORE. Prof. Lal is able to create an ideal blend of Leadership, Entrepreneurship, and Communication in her training programs, a few of the most potential skills critical to eating success stories for Organizations in today's uncertain times.
Invited Speakers/practitioners –Senior Academician/Trainer
How to Apply
For Registration - Click Here
Executive Education Office
FORE School of Management
"Adhitam Kendra" B-18, Qutub Institutional Area,
New Delhi 110016
For registration/enquiries , please mail to exed@fsm.ac.in or call at +919166085159/+91 9810875278 /+91-11-46485562 /41242477

Website: www.fsm.ac.in