FORE Premier League 2014-15
FORE premier league '14 was held on 23rd February 2014 at Gyan Bharti School, Saket, New Delhi. Students, Faculty & Staff and Alumni were brought together by the one thing closest to all - Cricket. Two teams consisting of Alumni, one student team and one faculty & staff team geared up to perform in the quest for the title of champions for the year 2014.
The day saw three matches being played. The first match pitted Alumni Team 1 against Student Team of FORE. Batting first, Alumni team 1 managed to put up a modest total of 70 runs in their stipulated 10 overs. Batting second, the Student Team made light work of the target and took only 7 overs to complete a victory. Rahul Garg took the man of the match award.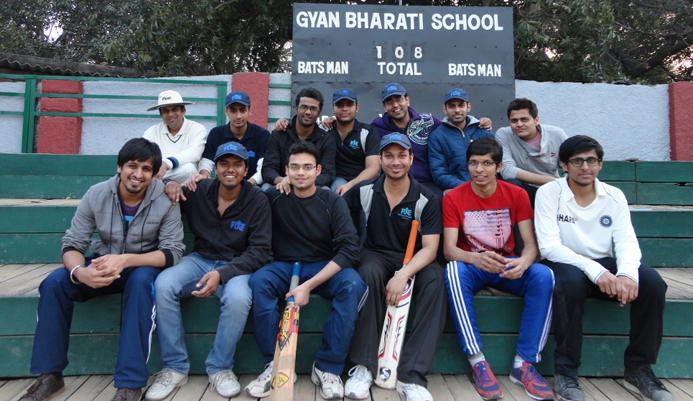 Student Team
The second match saw Alumni Team 2 play against the FORE faculty & staff team. The sight of former students battling it out with their teachers was greeted with enthusiasm by the crowd. The Alumni Team 2 went out all guns blazing and set a mammoth target of 143 runs. Chasing such a huge total proved to be a tall ask and the team batting second managed 81 runs. Suchit Gupta, with a quick fire 25 from 6 balls, was awarded man of the match.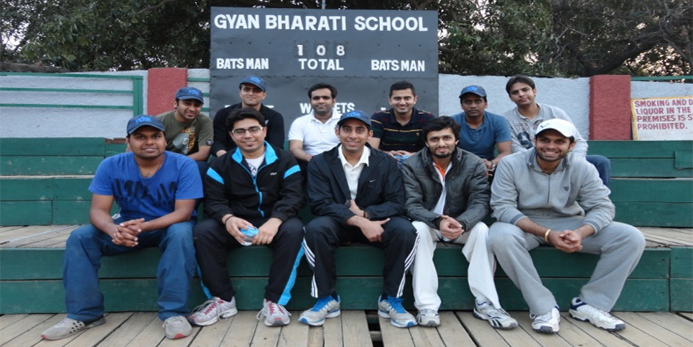 Alumni Team 2
The winners of the first two matches went to the final. Alumni Team 2 aided by an entertaining knock of 40 runs by Suchit Gupta, put a competitive target of 123 for the student team. The Student Team chased the total with ease and won the match by 8 wickets. Sarthak Vij scored the only half-century of the tournament and deservedly walked away with the man of the match award.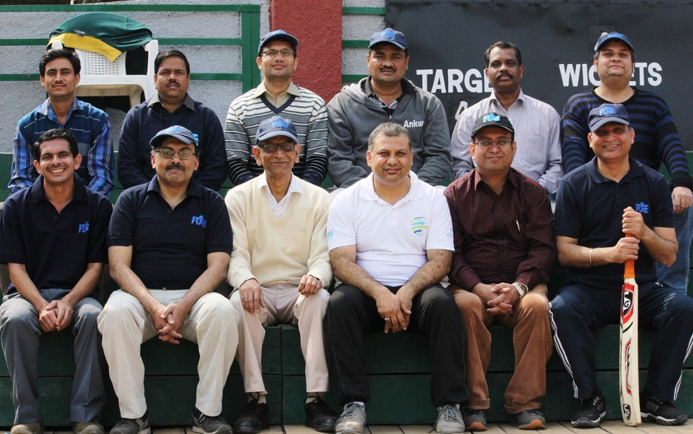 The event proved to be a success in many ways. Not only did it allow students to interact with alumni in an informal surrounding, it proved to be a great respite from the daily rigmarole of life. The brief chit-chat between overs, healthy banter and sportsmanship made the event an experience to savor.
Faculty & Staff Team