Rendezvous 2019-20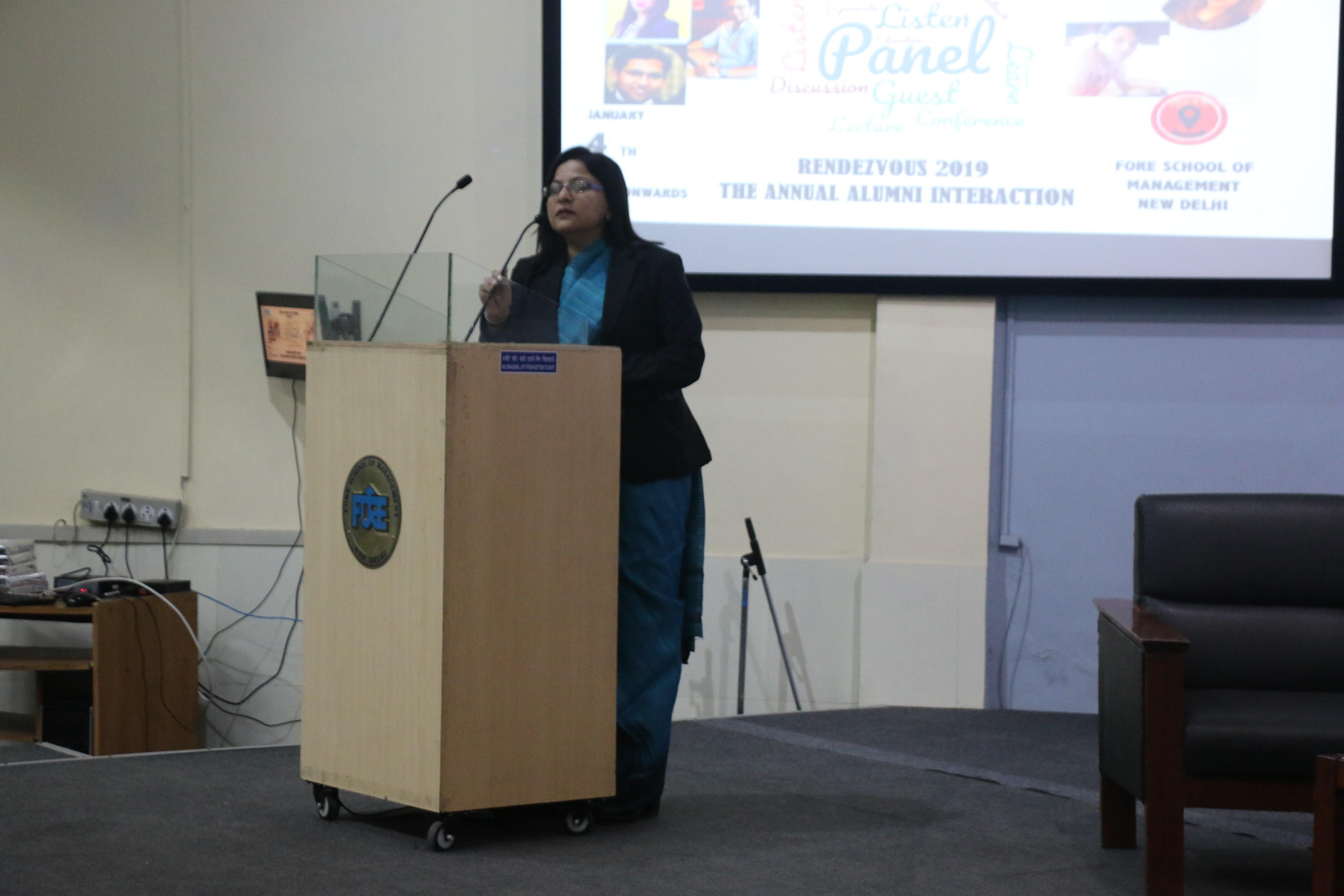 What better guides than those of have been part of the similar program and have gone to make a mark in the industry?
Students at FORE have an opportunity to interact, learn and network with over 7000 Alumni of the Institute who are well-placed in multiple sectors across India and abroad. In order to showcase this, FORE Alumni Network organises its Annual Alumni Session: Rendezvous each academic year.
For Rendezvous 2019, held on January 4, 2019, three distinguished Alumni of the institute were invited. The session revolved around the theme: Challenges faced while transitioning into the corporate world and how to deal with them. The corporate head-honchos shared their journey of experiences from campus to college.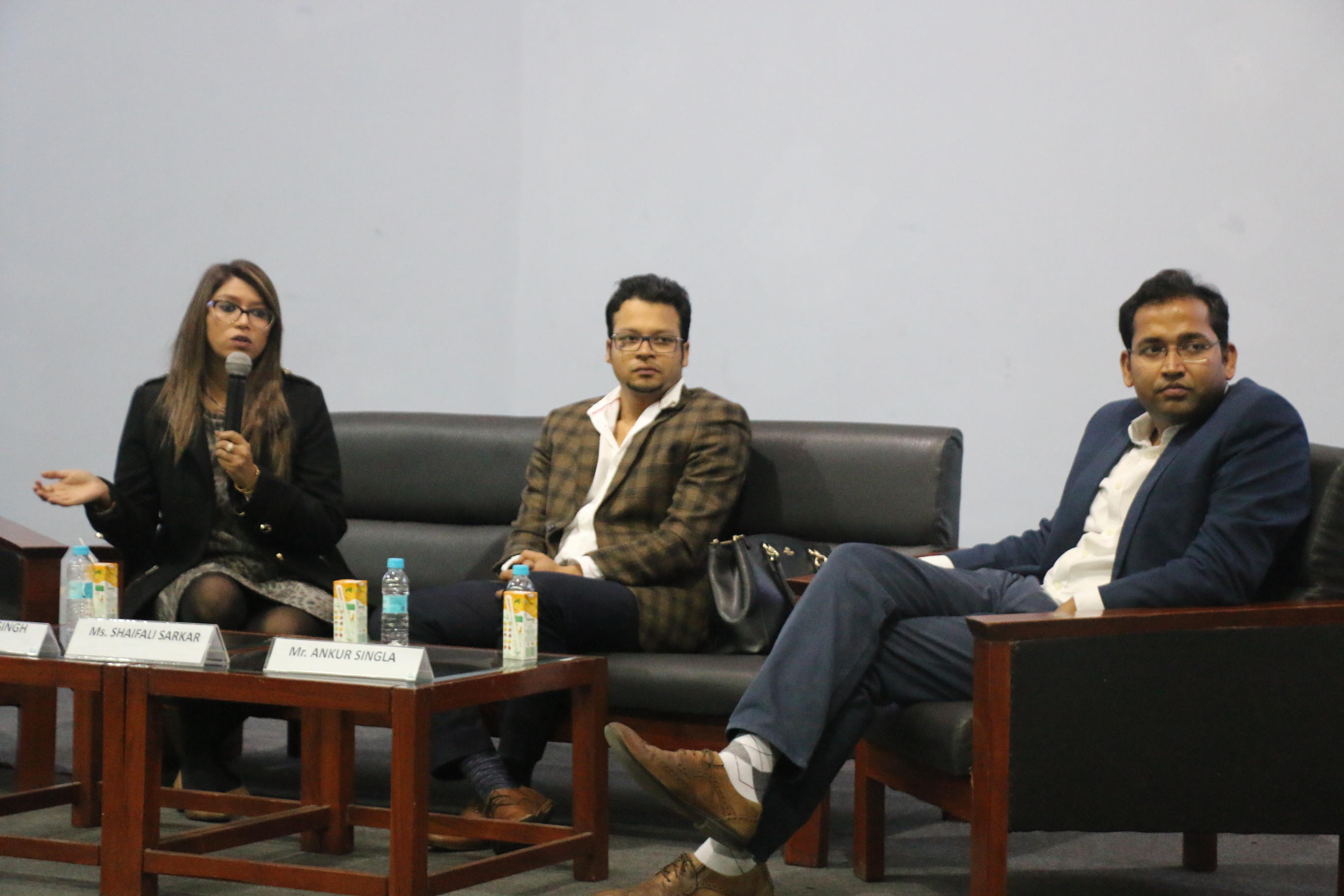 Prof. Sriparna Basu, Professor-in-Charge, FORE Alumni Network addressed the audience and welcomed the Alumni to the Institute. She talked about how the event offers students direct access to these now industry professionals and recognises the Alumni for their professional achievements and expertise. Also, how it is a vital session to bridge the gap between the students and the Alumni.
Mr Ankur Singla, Head BD/ Strategic Alliances, Capital Float, opened the dialogue by sharing his anecdotes about FORE. He motivated the students by saying "Curiosity is the competitive edge, have that and keep experimenting". He advised everyone to constantly invest in themselves. He further shared his entrepreneurial experience and discussed the opportunities that are emerging in the Fintech Space.
The next speaker, Mr Nikhil Singh, Program Manager, Adobe, recommended "It is important to have clarity of thought, which comes from understanding one's strengths and weaknesses. This helps identify where to head and what to pursue". He shared his work and wisdom from experience in the Analytics space. He concluded his session by encouraging the students to follow three principles he always follows: compassion and empathy, blend of hard work and smart work and do what you love to do.
The final speaker, Ms Shaifali Sarkar, Manager, Accenture had a spirited discussion with the students. She said, "Two things are very important in this journey: prioritisation and what drives you". She emphasised on the need to have a drive and an appetite to learn- become hungry and a self-directed learner. She shared insights from Management Consulting, how it provides a global perspective, helps understand cultural sensitivity and helps one to grow as an individual.
This thought-provoking and engaging session was followed by a Q/A session in which the students asked their queries, engaged in interesting conversations, connected and networked with the Alumni.